Lifestyle
Amazing Tips for Wearing Hats to Grab the Spotlight Wherever You Go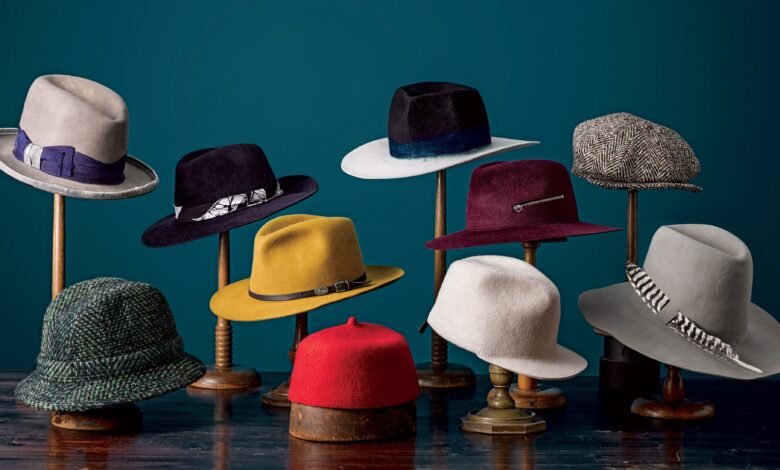 So, if you wear hats sometimes, as many people do, you would like to keep them looking new and trendy. Here are some tricks for making spotlight an old hat look new without having to buy a lot of new ones. Today, we'll talk about how to comfortably and fashionably wear iconic hat styles as a modern person. Well, hats are more than an accessory. It is a style statement, and you need to understand that there are endless ways of trying different hats in order to make your attire more special and appealing. Here we have some of the proven and great ways of wearing a hat for leaving a long-lasting impression wherever you go-
Wear it as Your Pop of Color
Beanies and hats are available in almost any color, including its rainbow, making it an ideal way to add a splash of color to every outfit. An all-black or all-grey outfit can be saved by a splash of color on the head. Since many people find it difficult to integrate color into their outfits, headwear is the ideal way to do so. You can explore several pop culture-related hats atAmericanhatmakers.comand buy them online at the most affordable prices.
Consider the season
Wearing a wide-brimmed oversized beach hat in the middle of winter isn't the best idea. While you can often get away with showing out-of-season clothing, it's typically noticeable when you try to wear a hat that isn't suitable for the season.
If you like beanies, consider replacing your winter beanie with a lightweight quilted beret during the summer. If you wouldn't want to part with your floppy beach hat when September arrives, replace it with a fedora throughout the winter months.
Causal is the right way to go
Mainly on the red carpet, avoid wearing hats; instead, make an effort to dress up during the night! One should save hats and beanies for the weekend. Leather baseball caps can be an exception since they are dressier than a standard hat and are ideal for wearing with more formal attire such as skirts and boots. Hats can even make you look younger as well as beautiful.
Dress accordingly
A hat lays the groundwork for your whole wardrobe. Fedoras may dress up and professionalize a look, while beanies make every outfit seem a little more casual. Take this into consideration when putting together an outfit to go with your hat.
If you'd like to fit your hat's vibe, make sure you dress appropriately. You can, however, dress up or down your appearance as desired. To make a beanie look more formal, wear it with a skirt or a tailored blazer. Wear a fedora with torn jeans and a loose, flowy t-shirt to dress it down.
Creativity
Wearing a hat is a simple and effective way to create an expressive gesture with your clothing. Don't be scared to try out of the box when it comes to your hat selection. To avoid feeling out of place, don't restrict yourself to fedoras and beanies.
Take one off the rack if you want fur coats. Newsboy caps aren't just for the stage; add one to your ensemble for a whimsical touch. You are using your hat to shake your faith and express your own unique preferences, regardless of the kind of hat you want to wear.
Make sure that your hat is secure
Whether watching a race meet or Royal Ascot, you don't want your hat to drift down. You would not like to keep your hat on throughout the day, either. You will not only be frustrating but will be irritating to those around you. As a matter of courtesy, make absolutely sure you get the perfect suit, so you don't bother anyone. Since everyone's head height is different, it's best to get a hat made specifically for you. In case you have a bigger head, then you must search the hats for big heads online so you can have a proper fit.
Baseball caps in sporting events
You should wear baseball caps or sports hats indoors or at sports activities if you want to. Wearing baseball caps and sports hats in colleges, government buildings, and libraries is considered impolite. As a result, you must avoid wearing these hats in any of those places. When you're out to eat, visit someone's house, or go to work, you must drop these types of hats. Whenever the national anthem is playing at a function, you must also take off your hat out of gratitude.
Wearing a hat isn't anything to be scared of, even though it's something you've never done previously. Begin with something lightweight and easy, such as a beanie on a chilly winter day, and gradually build your confidence. There is a hat to fit your style and personality for any occasion.