With paid advertising, it's easy to get instant traffic to your online store. However, to save your budget, consider organic marketing strategies instead.
The perfect mix of social media and SEO will work long-term. When the business grows in the future, passive traffic and conversions will come along the way. You would only need to maintain the quality of your efforts and upgrade to a bigger hosting plan like Hostinger VPS or even a dedicated server for quicker access to your store.
This guide will show you how to achieve success for your online business by driving organic traffic to your online store.
also cheak electronic signature
1. Do a Keyword Research
If you get this first step wrong, you might target keywords that are difficult to rank and wouldn't get a lot of traffic.
When choosing a keyword, consider the keyword difficulty, search volume, and buyer intent. Search those metrics with keyword research tools, like Keyword Tool and LSIGraph.
If you use online marketplaces, like Amazon and Etsy, research the right keywords on the eCommerce platform's search bar. For example, when typing "vintage jewelry," you will see autofill suggestions, such as "vintage jewelry box," which can be your keywords.
2. Leverage SEO Strategies
Search engine optimization (SEO) aims to increase rankings on search results.
After researching the right keywords, apply them at the correct density in the content, titles, and meta descriptions. Optimize images for SEO by including the keywords in the file names and applying image alt texts.
But, SEO doesn't only revolve around target keywords. Your website design and user experience affect how you rank too. Make sure your online store:
is mobile-friendly as most website traffic comes from mobile devices.
loads quickly within 1-2 seconds because over 50 percent of people will abandon sites with a three-second loading time.
has an understandable structure for both users and search engines.
3. Create a Great Site Architecture
Site structure plays a vital role in SEO ranking. It acts as a guide for Google when crawling your site and prevents your content from competing with itself when having similar topics.
The ideal site architecture of an eCommerce site goes from homepage, categories, subcategories – if necessary –, and product pages. Note that a page shouldn't take more than three clicks to get to other pages.
To design quick navigation, link the top category and product pages on the homepage. Build an internal linking strategy by recommending products the visitors may like.
4. Improve Content Quality
Almost 70 percent of consumers feel more positive about a brand after they consume their content. The traffic on product pages may not directly shoot up, but you can link the content to the pages and convert more traffic.
Here are some types of traffic-worthy content to add to the eCommerce site.
Articles. Lets you educate audiences around your niche.
FAQs. Increase the chances to be featured in Google FAQ schema and entice users to visit the site.
Interactive content. Makes the online store memorable and helps obtain return visitors, engagement, and shares. Examples are calculators, quizzes, and infographics.
5. Build Online Presence with Social Media
With features like hashtags, polls, and instant engagement – likes, shares, and comments – social media is an effective way to make your brand attractive and gain organic traffic.
Focus on sharing visual content, such as infographics and photos, since people are more likely to share them. You don't have to hire a professional designer or photographer since basic design and editing tools like Canva are such a great help.
Additionally, ensure you integrate social media buttons on your blog so visitors can easily share the posts on their social platforms.
6. Establish Link-Building Strategies
Getting backlinks from reputable sites will improve the site ranking and make Google see the eCommerce site as credible. Moreover, if audiences from the site you're linking to are interested in you, they will visit your site.
Start guest posting with websites relevant to the industry and reach out to bloggers to review your brand on their posts.
7. Invest in Local Marketing
Thirty percent of mobile searches correlate with locations, so your online store could lose a significant amount of traffic without local marketing.
The first step in this tactic is to create a Google My Business account. It verifies your business ownership and provides browsers with up-to-date information.
Localize the online store by integrating local keywords like "bakery in Paris" and using specific hashtags on social media posts. Also, aim to get featured on local media and directories.
8. Upgrade Email Marketing Efforts
Another way to boost traffic is by using email marketing.
Some email ideas to implement in your online store are:
Sending welcome emails telling subscribers about loyalty programs or newcomer incentives
Delivering 1-3 most recent posts on the blog
Announcing upcoming promotions with links or discount codes
Notifying subscribers about their abandoned cart
Make sure to send personalized messages to email subscribers because they're more likely to be opened. To do so, segment them based on their demographics and interest. When audiences fill the newsletter form, let them check off categories they're interested in, so they get relevant information only.
Conclusion
Getting massive organic traffic doesn't happen overnight. Be consistent with the organic marketing strategies, then analyze and tweak them for better results. Good luck!
Here is my author description if you need it: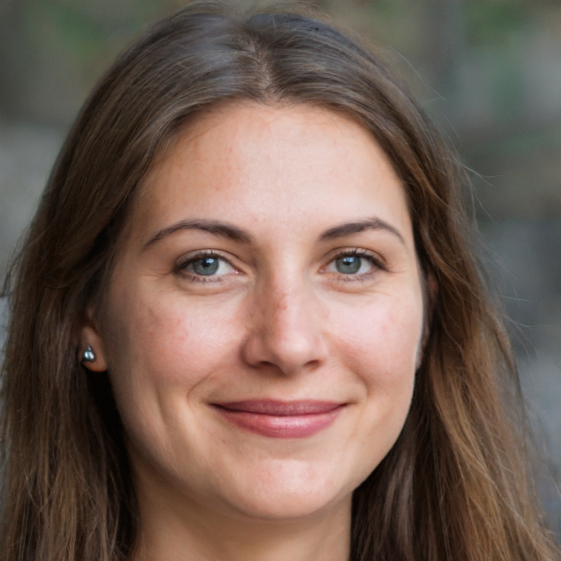 "Juliet is an Editor at PRable.org, all in one content marketing agency. She loves creating articles about technology, innovative product reviews, and technical writing to help scale up digital growth. She is a writer by day and a frustrated singer by night."